Experienced Family Lawyer in Anoka, MN
At Brevik Law, we understand that legal issues can be stressful and overwhelming. We proudly hold nearly 30 years of experience in the state of Minnesota. We strive to provide professional, reliable legal services that exceed your expectations.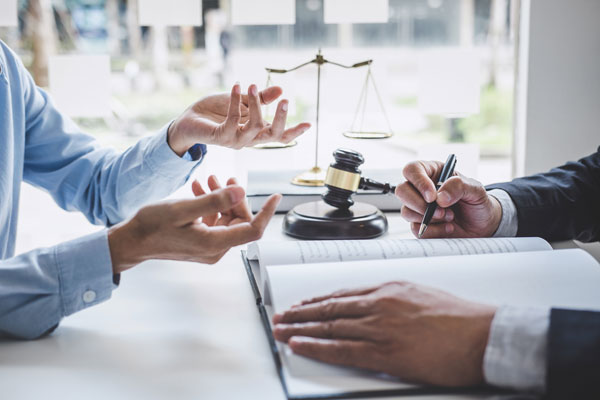 Our team of experienced lawyers specializes in the following:
Criminal law
Family law
Personal injury
Criminal Law
If you are facing criminal charges, it is crucial to have a skilled and experienced criminal defense attorney on your side.
Brevik Law defends clients against various criminal charges, including DUIs, drug offenses, assault, and more. We understand the legal system, fight for your rights, and protect your freedom.
Our criminal defense services include the following:
DUI and DWI Defense
Drug Crimes Defense
Assault Defense
Domestic Violence Defense
Theft and Burglary Defense
Probation Violations
Family Law
Family law issues can take an emotional toll on everyone. You and your family need a compassionate family lawyer to navigate the legal system.
Brevik Law understands the challenges that families face. We are passionate about resolving your legal issues as soon as possible.
A Brevik Law family lawyer can help you with the following:
Divorce and Separation
Child Custody and Visitation
Child Support
Spousal Support and Alimony
Property Division
Adoption
Paternity
Personal Injury
Once you sustain injuries from an accident, you need an experienced personal injury attorney. Brevik Law has helped many clients with the following:
Recover compensation for their injuries
Medical expenses
Lost wages
Pain and suffering
We understand the complex legal issues involved in personal injury cases. We commit to fighting for your rights.
Our personal injury services include:
Car Accidents
Truck Accidents
Motorcycle Accidents
Slip and Fall Accidents
Dog Bites
Wrongful Death
Contact Us Today
Do you need a family lawyer? Contact Brevik Law at (763) 427-7400. Our experienced lawyers are here to help you, and we offer a free consultation to discuss your case. Or, visit our Facebook page to learn more about our law firm and our commitment to providing the best legal services possible.