Welcome to Brevik Law – Your Trusted Legal Advisor throughout the state of Minnesota
At Brevik Law, Chris understands that legal issues can be overwhelming and stressful. That's why he strives to provide you with reliable, trustworthy, and honest legal services. With nearly 30 years of experience in the state of Minnesota, he has the knowledge and experience to handle your case.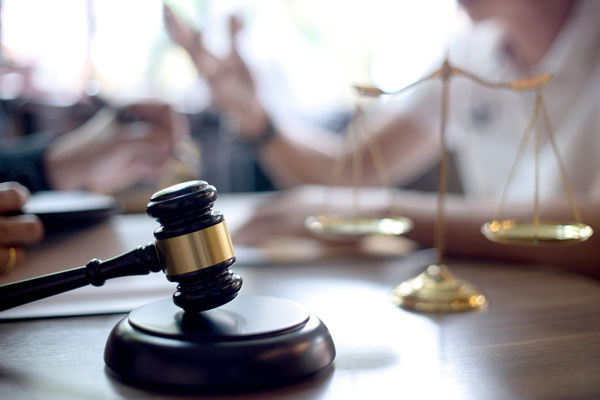 Criminal Law
If you are facing criminal charges, you need an experienced criminal lawyer to defend your rights. At Brevik Law, we practice criminal law and have successfully represented clients facing a wide range of charges. We understand the complexities of criminal cases and will work tirelessly to build a strong defense strategy for you.
Whether you are facing charges for drug offenses, assault, or other crimes, a Brevik Law criminal lawyer will protect your rights and freedom.
Family Law
Dealing with family legal issues can be emotionally charged and complex. Our family law attorneys at Brevik Law can help you navigate the legal process. From divorce and child custody to adoption and domestic abuse, we have the experience and compassion to help you through this challenging time.
We understand that every family is unique, and we take the time to understand your situation, needs, and goals. Our family law attorneys will work with you to develop a personalized legal strategy that protects your interests and achieves the best possible outcome for you and your family.
Personal Injury
If you have been injured in an accident caused by someone else's negligence, you deserve compensation for your damages. At Brevik Law, we practice personal injury cases and have helped clients recover millions of dollars in damages. We understand the physical, emotional, and financial toll that injuries can take on you and your family, and we are committed to fighting for your rights.
Our personal injury attorneys have experience handling a wide range of cases, including car accidents, slips and falls, and medical malpractice. We will work with you to investigate your case, gather evidence, and negotiate with insurance companies to get you the compensation you deserve.
Contact Us Today
If you need legal representation or a criminal lawyer throughout all of Minnesota, Brevik Law is here to help. Contact us today to schedule a consultation with one of our experienced attorneys.